Amir Khan believes that Alexander is better than Brook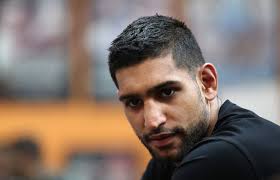 Amir Khan is getting ready to take on Devon Alexander, and the fighter believes that the American southpaw will prove to be much more difficult than fellow countryman Kell Brook, something that many online bookmakers believe could be true.
Next weekend, both fighters are set to square if in Las Vegas, at the MGM Grand, in a fight that fans everywhere are very eager to see.
Khan is obviously linked with a clash with IBF champion Brook, but he was quick to say that that the fellow Briton is not as much of a threat than the opponent that he's set to face on Saturday, but this is yet to be seen.
"I think this Devon Alexander will be tougher," he said.
"I think in a fight with Kell you're looking for his shots more, you're waiting, being more patient. It's not going to be explosive. A fight that is not going to work you hard.
"The workrate is going to be low but against Devon it is going to be high. I also think Devon has better footwork with his angles. I think his fight will be tougher.
"Styles make fights and they will make a tough one, too."
In March, Brook is set to return to the ring to defend the title that he claimed when he beat Shawn Porter, but also to prove that he was able to fully recover from September's stabbing incident that shocked fans and internet bookmakers around the world.
Khan himself did not box for a period of six months, something that many fans hope doesn't get in the way of his performance. The fighter admits that both will eventually go head-to-head, and would like to see this meeting take place at Wembley Stadium – but hopes to see the fight get underway as soon as possible.
"Brook is not one of the biggest names," he said.
"That fight will always be there for me but it has to happen on my terms because I'm the name going into that fight even though he has the title.
"Hopefully he keeps hold of that title because it makes the fight bigger. In a couple more fights I could be a world champion then it would be a unification fight.
"But first I've got Alexander, then one of the pound-for-pound best, then we'll see."
Khan's fans believe that this clash could prove to be very difficult, but are confident that he'll be able to prevail.