MLB Betting: Monday First Full Day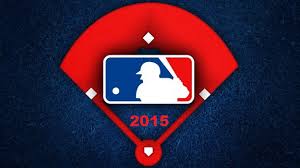 It has been a day of big upsets and staggering blowouts in the first full day of MLB betting. Old favorites are turning into big dogs and upsetting the baseball odds.
The first two games of the day had the home teams as favorites, yet a win did not happen for the New York Yankees hosting the Toronto Blue Jays. Halfway through the game the Jays were up 5-0 with all five runs scored in the third inning and things didn't get much better for the Yankees during the rest of the game. Final score 6-1 for Toronto.
Pitcher Drew Hutchinson is the youngest Game 1 starter in Toronto's franchise history and at 24 years and 227 days did an impressive job of almost completely silencing a lineup.
The Detroit Tigers hosted the Minnesota Twins and luck was with the Tigers who finished with a 4-0 win. Pitcher David Price threw his first opening day for the Tigers and did it in style. And Price wasn't the only star of today's game; J.D. Martinez also was impressive as he hit a home run in the second inning
The Colorado Rockies flattened the baseball odds favorite Milwaukee Brewers at home with a stunning 10-0 win. Pitcher Kendrick was able to effectively shut out the Brewers; lineup, and unfortunately Lohse of Milwaukee will need to work more with the coaches.
The Rockies scored early with 4 runs in the 1st inning, 2 in the 3rd and 4 more in the 4th making for a very embarrassing game for the Brewers, who are no strangers to losing, but not quite by this much.
The Boston Red Sox took over the Philadelphia Phillies with an easy 4-0 win with Clay Bucholtz holding off the Phillies Cole Hamels. The loss was a blow for the 33-year-old pitcher as he dreams of a move that will help him get to a winning team.
Tomorrow will see a change in pitchers and hopefully closer baseball odds for MLB betting fans. All games will start at 7 pm ET or later and let's hope there are more home team heroes.