Drew Stanton will start at QB for the second week in a row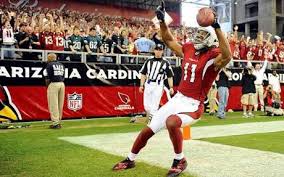 Coach Bruce Arians said that on Sunday, the Cardinals' Drew Stanton will be the one to start at QB instead of Carson Palmer for the second week in a row when the team takes on the 49ers, in a game that many football betting fans are not ready to miss.
The coach said that Palmer will be employed as the backup QB if his condition proves to be good enough. However, Arians said that the player, who is currently out due to a shoulder problem involving a nerve (which is very problematic), still cannot throw, and his fans hope to see him well enough for the game, as it's just around the corner.
"He's improved dramatically," said Arians, "but he still can't throw."
What Stanton accomplished, 14-for-29 for 167 yards, was nothing out of this world, but the player did not commit any turnovers last Sunday when the Cardinals defeated the Giants 25-14 on the road. This proved to be the first time in four years that he featured in a game taking place in the regular-season.
Football betting fans believe that Stanton has a pretty good understanding of Arizona's offense because he was Andrew Luck's backup when Arians had a season as the Colts' interim coach.
"It was obvious last week in the game that he possesses all the tools of a starting quarterback in this league," said TE John Carlson.
"He's very smart, which is critical in this system. B.A. (Arians) is a brilliant guy and he has really high expectations of his quarterbacks and his offensive players."
The coach said that San Francisco will be much more dangerous than the Giants, and many fans can't help but to agree.
"It's a tougher type of ball game, but it's at home," said the coach. "This is a really, really stout defense and one of the best in the league."
Palmer will get some healing time after this week because next week Arizona have a bye.
If Palmer isn't able to cover that opposition, Logan Thomas – a rookie – will be the one to serve as backup for the player.