Gary Kubiak could return as the Broncos' offensive coordinator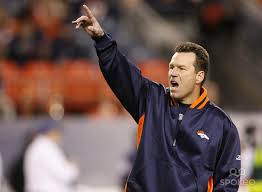 On Tuesday, coach John Harbaugh said that he has plans of seeing Gary Kubiak going back to the Ravens as their OC, even though the possibility of him parting ways with the team wasn't ruled out. Pay per head services and many NFL fans know what a crucial part of the Ravens he is, and they wonder what he'll do next.
A statement was released on Sunday by Baltimore saying that Kubiak told the Ravens that nobody will be interviewed for the head coaching position. Coach John Fox left the Broncos a day after this, and there was plenty of speculation that the OC would again join John Elway.
And many fans are wondering if Kubiak is still committed to Baltimore.
"I'm planning on Gary being back," said Harbaugh. "If that changes, we'll deal with it if it comes up. I don't anticipate that changing at this time."
This assumption came due to the close relationship that the OC had with Elway – the Broncos' executive vice president and GM. Pay per head services remember when Kubiak was in Denver from 1983 to 1991 as a backup for Elway's backup and for four seasons – from 1995 to 1998 – he was as his QB's coach and OC.
Harbaugh said that he did not talk about the opening that Denver had with the OC "out of respect."
"I hadn't sat down with Gary and interrogated him about it. Maybe I should," said Harbaugh. "He told me he plans on being here. Denver hasn't reached out in any way at this time, not to say that couldn't change at some point in time. If that happens, we'll cross that bridge when we get there."
This year, Kubiak joined the ranks of Baltimore after he spent eight years being the Texans' head coach. Working with the OC for one season, Baltimore ended with the top ranking in offense made in 17 years – at number 12 – and set records for the team, at 364.9 yards per game, besides points scored, with 25.5.
"As far as I know, nothing has changed. I'm not aware of any change of anything that's taken place between [Kubiak's statement Sunday] and now," said Harbaugh. "Of course, I'm pleased as heck to hear that and to talk to Gary about that. I told him that was music to my ears. He is very happy here. His family is happy here. As far as I know, nothing has changed along those lines."