Jamie McDonnell doesn't want "meaningless" defences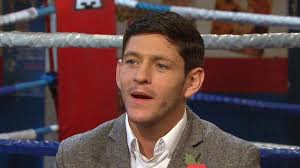 Jamie McDonnell said that his motivational troubles are over as he gets ready to have a unification showdown with Tomoki Kameda, WBO champion who pay per head bookies believe can prove to be a real threat to the Doncaster man.
The champion of the WBA bantamweights said that not facing a top opponent since 2013, when he beat Julio Ceja to clinch the IBF belt, lowered his motivation.
However, the McDonnell said that this won't happen now, as the fighter gets ready to take on Kameda in New York on either the 11th of April or in Las Vegas in the18th of that month.
The fighter said: "I lacked a bit of motivation in my last couple of fights, especially after I lost the IBF title and had to drop back down to eight or 10 rounds.
"I was meant to win the WBA against Tabtimdaeng Na Rachawat at Wembley, whilst the defence against Javier Chacon was the same as he wasn't anything special, so I never really got going. But this time against Kameda there's no worries about my motivation.
"He's undefeated and meant to be the next superstar in Japan, so it is a great boost for my training to be fighting him. This fight is going to make a huge difference to my life, as it's going to generate a lot of money for me and my family. It's time to knuckle down now and really push on, starting with this fight and then onto even more massive unification fights."
He also said that he boxes for fights like these, and is not interested in amassing defences that are "meaningless", where he's expected by the fans and pundits to be the winner.
McDonell also strongly criticised Scott Quigg and Carl Frampton for apparently not being able to cut a deal in what would be an all-British 'super-fight' in Belfast or Manchester, in a fight that pay per head bookies would certainly not mind watching.
"I'm only after the big fights now," said the fighter. "I've proven that I'm one of the best in the UK by winning the English, British, Commonwealth and European, where I racked up four defences. Then I had to get through a tough final eliminator and then went on to hold two world titles, defending one of them once.
"I'm sick of just racking up routine defences and padding my record out, I want those big fights. I'll win this next fight and I'll have the WBA and WBO, then I'm going to track down the WBC champion and take his belt.
"There's no point pussy-footing around, is there? If you've got a world title belt, fight someone who has got one of the others and unify the division. I mean, for example, I don't see any reason why Carl Frampton and Scott Quigg can't get it on with their belts on the line.
"You're both world champions and you want to prove that you're the best in the division, so stop running away from each other and fight, it's as simple as that. It's not like they're not going to get paid well, is it?"