Keith Butler becomes the Steelers' new defensive coordinator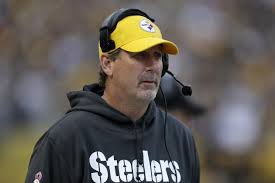 On Tuesday, the Steelers decided to promote Keith Butler to the DC position, and the team announced that he agreed on a three-year contact. Pittsburgh's fans and pay per head services believe that the team made a very good move, and are confident that he's perfect to fill this position, considering land his history with the team and their head coach.
Butler, who was the team's assistant coach for a long time, is ready to take the place of DC Dick LeBeau, who on Saturday resigned from the team after he was told that he wouldn't get a new deal.
"We are excited to announce Keith Butler as our defensive coordinator," said Steelers coach Mike Tomlin in a team statement. "Keith has been an integral part of our defensive game planning and schemes for several years and we look forward to him moving into the role of calling the defense. His passion and energy will be important to us taking the next steps to being one of the top defenses in the NFL."
Since 2003, the 58-years-old Butler was the coach of the LB's.
"It's the dream of a lifetime," said Butler. "There are only 32 of these jobs on this Earth. I am excited about the opportunity and I look forward to getting this process started immediately."
Butler and Tomlin have a history that goes back a long way – both of them were working together at Memphis in 1996 as assistants. He will be the one responsible for bringing back strength to a group that is going through some very serious changes, as Shamarko Thomas and Cameron Heyward will step up for veterans Troy Polamalu and Brett Keisel.
In the meantime, sources reported that LeBeau had a talk with the Cardinals about being part of the staff, but he could be wary of moving with his family that far, and many fans can understand that this can be a problem.
On Monday, it was reported by the Pittsburgh Post-Gazette that Arizona, who are being coached by Bruce Arians, former OC for the Steelers, were trying to contact him.
Steelers fans would like to see how the team will fare with Butler as the team's DC, and can't wait to find out. Pay per head services can see that there are some very big changes being made in Pittsburgh, and believe that all of these moves could benefit the team when next season gets underway.