March Madness Bracket Busters in the Men's Basketball Tournament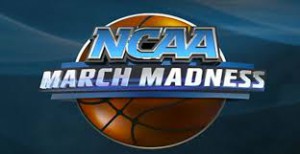 The fun of March Madness is the bracket busters, the lower seeded teams that steal the show and literally have millions of fans ripping up a piece of paper and quite possible screaming profanities.
Everyone wants to know if a #16 seed has taken down a #1 seed. Should they take a shot on a lower seed to have a variation on the millions of other brackets?
Two #16 seeds have come within two points of upsetting a #1 seed in the second round, both in 1989, but failed to finish the job. 7 #15 seeds have actually beaten #2's.
Most recently in the 2013 2013 Men's Basketball Tournament, Florida Gulf Coast beat Georgetown 78-68 and in 2012 everyone remembers being stunned as Lehigh took down Duke, 75-70.
Still, millions of March Madness brackets will include David vs Goliath choices, if only to make it a little more interesting.
The first major upset of the 2015 Men's Basketball Tournament happened Thursday, when UAB stunned Iowa State with a 60-59 win, ruining March Madness bracket hopes.
Iowa State had mistakenly allowed UAB to have a lead a few times in the game, keeping the game close. Neither team was shooting very well either.
All this was good news for UAB, who had their football program cut this year.
"We have to give UAB something to cheer about, something to believe in," UAB forward William Lee said after sinking that buzzer beater final point.
When it comes to March Madness bracket busters, look out for the #14 seeds taking down the #3's. There have 2 teams that have done this great feat, UAB was one of them this year, and the other was Georgia State beating Baylor 57-56.
In 2014 Mercer flattened Duke 78-71 (come on Duke, we're sensing a trend here) and 2013 Harvard took out New Mexico 68-62.
Maybe it's the thrill of playing at the Men's Basketball Tournament, or maybe the selection committee isn't thinking straight about how it seeds the teams. Whatever the case, keep the upsets coming to ruin March Madness bracket dreams across North America and the world.