News from Outside of the NFL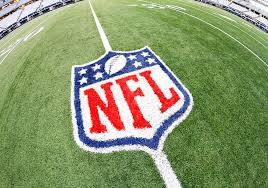 Sometimes being outside of the NFL is almost as exciting as being part of it and pay per head solutions have found a few interesting tidbits from the week.
Former NFL star Aaron Hernandez' murder trial was stopped briefly Thursday for a bomb scare. The ordeal forced the judge, prosecutors, court offices, Hernandez, and dozens of others to abandon the court room for two hours.
Jurors were moved to another building, others stood outside the building, and former New England Patriots Hernandez was held in secured van.
Hernandez is on trial for the murder of semi-professional football player, Odin Lloyd, who was fatally shot in an industrial park near Hernandez' home in 2013.
Ernest Wallace and Carlos Ortiz have also been charged for the murder, and will be put on trial separately.
Hernandez was a tight end for the Patriots with a $41 million contract, which was terminated soon after his arrest. Pay per head solutions wonder why a player would jeopardize their career like that.
Former Baltimore Raven, Ray Rice, still hasn't caught a break.
As you'll remember, the running back was caught on video tape in Atlantic City knocking out his then fiancée Janay. He was given a 2 game suspension, until the video was leaked to TMZ.com. The team then dropped him completely.
Rice has since apologized for the incident with the support of his wife.
Other NFL owners and coaches want a deal for Rice, but no one seems willing to stick their neck out.
"I think each team looks at their situation individually and looks at each player individually," Bengals coach Marvin Lewis said. "I think that's why you see players get second chances. It's just a comfort level the club, the organization from the top down ends up with that particular player and that situation because as we know when you take these things on, the fire storm that can come with it. Everybody has to be on board. It reaches such a broad place of who it affects. It affects a lot."
Pay per head solutions would love to see a reformed Rice back in the league, and we think everyone deserves a second chance. Does the name Michael Vick ring a bell?