Pay per Head: Deron Williams back in the game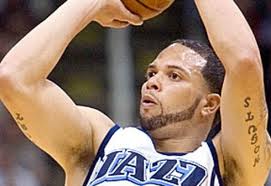 Deron Williams, Brooklyn Nets point guard, played for the first time since he a sprained his right ankle in Utah during an offseason workout, and pay per head services were amazed to see that the player was able to score 11 points in 10 minutes during when his team defeated the Miami Heat 108-87 in Miami on Friday night.
"Felt pretty good," Williams said. "Happy to be back out there, that's for sure. I feel like part of the team. I've been missing basketball. I love watching my guys play, but I'm sick of watching them play at the same time, when I'm not out there. I want to be out there. I was happy to be out there with them. I was excited. It was another step in the right direction. Hopefully everything will be good for Cleveland."
Pay per head services saw that in the first quarter, the player hit three 3-pointers in a row during a 1:07 span.
The 29-year-old veteran finished from the field 4-for-5 – testing his ankle in the second quarter during a driving runner – while he added two assists and a steal, and pay per head services were impressed with his performance.
"I've been working out so hard, I wasn't never worried about my wind," Williams said. "I got a little tired, but nothing bad. I wasn't huffing and puffing, didn't have to touch my knees. I think the practice tomorrow will be tougher than the game."
Williams seemed to be frustrated on Sunday with the way that his recovery was going. However, price per head services saw that after a day off day, the player took part in five-on-five half-court contact drills on Tuesday, and did not have any setbacks on Wednesday after a shoot around, and for the first time on Thursday he held full practise.
Jason Kidd, Nets coach said he liked what he saw in Williams, and so did pay per head services.
Contact us today and let us explain exactly how pay per head services work.
"He's the engine. He's the one that runs the show here," Kidd said. "The talent that he brings to the table, he's one of the best in the league at his position. He's looked good. Each day he's gotten better and stronger. I thought he went in the right direction tonight. I know he probably wanted to play a little bit more minutes, but we have to phase him in. He's done everything that we've asked. He's gone through every drill. We'll take it one day at a time and see how he feels tomorrow."