Pay per Head: Garcia asks Roma fans to have patience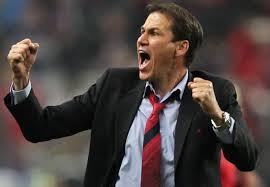 Rudi Garcia, Roma coach, hopes that next term the club will be able to compete with the best teams in Europe in the UEFA Champions League, and pay per head services would really like to see if his side will make it.
Pay per head services know that Roma are still in the running for the Serie A title and they already secured a finish in the top three, as they won all of their last seven top-flight matches.
Such a performance means that Roma made good progress in Garcia's debut season, and the Frenchman is keen to continue fighting for the title and building for Europe, even though pay per head services can see that his side are sitting five points behind leaders Juventus, who also have a game pending.
But the coach also asked Roma fans to have patience and warned that they won't be able to compete with Europe's top clubs right away, and price per head services also believe that nobody should get carried away.
"After a season like the one we're having, every coach would like to keep the squad together and strengthen it with further signings," he said.
"The only thing I hope that we don't do, and this happened to me at (former club) Lille, is go into the Champions League just to make up the numbers. We're Roma and hopefully we'll build a team capable of getting through the group stage.
"There are lots of great sides in Europe at the moment but, as they say, Rome wasn't built in a day.
Contact us today and let us explain exactly how pay per head services work.
"We won't know until next season how competitive we can be in Europe. At the moment we're doing lots of things well: we play at a high tempo, we close down well and I'm very happy with the attitude I've seen in these games."
Pay per head services will continue to follow developments on Roma, and would like to see how far they'll make it next term.