Pay per Head: Mourinho believes that Chelsea are in a prime position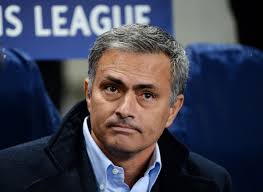 Jose Mourinho and pay per head services following Chelsea believe that the team's 3-0 victory over Schalke puts them in a very good position to qualify for the knockout stages of the Champions League.
At Stamford Bridge, Basel defeated Chelsea 2-1 to in their opening game, complicating their efforts, and price per head services feared a drop of form.
But pay per head services saw that a double by Fernando Torres, besides a late strike by Eden Hazard, secured a battling win to send the Blues ahead of their rivals, to the top of Group E.
It came after a 4-0 victory at Steaua Bucharest last time out, and the Portuguese manager believes that the Blues are now in a prime position.
"I told players after match against Basel we did garbage and we have to clean it," he told Sky Sports 2.
"We did it in the best possible way – two away wins and leading the group.
"We now have two matches at home. We are in a good position to qualify."
Mourinho was hesitant to single out Torres' performance, as the player could have had a hat-trick after crashing the crossbar's header.
Instead, Mourinho believes that after Samuel Eto'o scored his first goal for the Blues in the weekend, when the team beat Cardiff 4-1, his strikers are starting to strengthen even more, and pay per head services can see this.
"I prefer to say we have strikers who can work for the team and can also score goals," he said.
"Them (Torres and Eto'o) and Demba (Ba) are players with enough quality to play for us and succeed for us."
When speaking of Torres, he said: "He's a hard worker. He's not someone who hangs behind the fee Chelsea paid for him."
Mourinho also said that he has no plans to contest the FA's charge of improper conduct after his dismissal in the Premier League against Cardiff.
Referee Anthony Taylor sent Mourinho to the stands during the Blues' 4-1 win at Stamford Bridge and was given charge and three days to respond on Monday, and pay per head services would like to see what will ultimately happen.
The Blues boss said: "What the referee wrote is true. I was not aggressive, I was not offensive. I just had a disagreement.
"That in the game is resolved with 'shut up and sit down', (you) don't need to go to the stands.
Contact us today and let us explain exactly how pay per head services work.
"I accept the fine and against Manchester City (on Sunday) I can work."