Pay per Head: Rodgers very happy with Liverpool's 'resilience'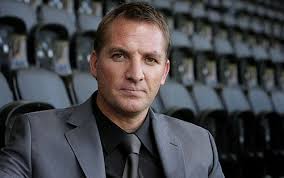 Brendan Rodgers and pay per head services were delighted with Liverpool's "resilience and character" after they were able to escape at Everton with a 3-3 draw from the Merseyside derby on Saturday.
Rodgers, who was in charge of his 50th Premier League game with the Reds, saw his side take the lead twice before a double by Romelu Lukaku gave their opponents the lead with eight minutes left.
But price per head services saw that substitute Daniel Sturridge was able to secure a point for the visitors with time fading fast, and Rodgers was very pleased with the result and his side's determination.
"When you come to your rivals, it's very important that you don't lose," he told BT Sport. "Everton have a great home record, you have to show resilience and character, and we showed that.
"We can score goals – we showed that again today.
"Overall I'm delighted with the character of the players and (it was) a good point away from home. There's a hell of a long way to go and there's some great teams up there, but we feel like we're improving all the time."
The manager and many fans also felt that Kevin Mirallas should have been sent off for a challenge in the first half on Luis Suarez, and pay per head services saw controversy on the pitch.
The Belgian player was given a yellow card following a knee-high tackle on the striker, and Rodgers claimed that if Suarez was the one who committed the foul, the decision could have very well been another one.
"I thought Mirallas should have went," he said.
Contact us today and let us explain exactly how pay per head services work.
"It would have been interesting if Luis Suarez had made the challenge. It was a poor, poor challenge. Those are career-threatening challenges. It should have been a red."
Pay per head services saw a very intense match between both sides, and Liverpool's fans hope that an incident like the one that happened with Suarez does not repeat itself.