Pay per Head Sportsbooks: Martinez impressed by Deulofeu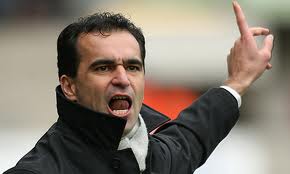 Roberto Martinez and pay per head sportsbooks following Everton praised midfielder Gerard Deulofeu after the club's League Cup loss on Tuesday to Fulham.
Price per head services saw that the 19-year-old played the entire game as Martin Jol's players came from behind to clinch a win – with goals from Dimitar Berbatov and Darren Bent in the second-half cancelling out the opener by Steven Naismith.
But despite the loss, the former Wigan Athletic manager and pay per head sportsbooks were very impressed with the Barcelona loanee's performance and backed him to improve even more in the game.
"You can see when he runs with the ball he's electric, he makes things happen and I felt he could have won the game quite easily for us in the first half," Martinez said.
"When you see him running at full flow he's quite unstoppable. In the first half he caused all sorts of problems, getting between the lines really well, really strong on the counter, and I felt his play deserved more goals in the first half.
"The hardest thing in football is to go past people and score goals, and that's his talent. That's exceptional to have in any side.
"He comes from a very different league and type of football so he needs to adapt, but in terms of the quality he brings it's exceptional for a man of that age. He's got a terrific future."
Pay per head sportsbooks saw that it was the first competitive loss suffered by Martinez at the club, with Everton boasting an undefeated record this season in the Premier League.
Martinez rued their missed opportunities, but felt that in their second-round tie his side were unlucky.
"One of the things it's fair to say is that we never had a little bit of luck," he told Everton's official website.
"The first half was outstanding, very, very dominant but the only criticism is that we didn't take more chances.
Contact us today and let us explain exactly how pay per head sportsbooks work.
"I felt we created enough chances to win the game and that's why it's so disappointing not to get through."