Pay per Head: Stephen Smith signed with Matchroom for initial three-fight deal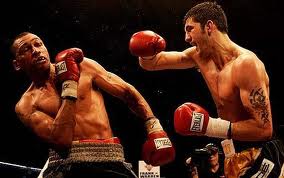 Pay per head services were delighted to learn that British super-featherweight champion Stephen Smith signed with Matchroom on an initial three-fight deal.
On Thursday, promoter Eddie Hearn said that in November, Smith, who is one of four successful boxing brothers, as well as a huge favourite with pay per head services, will make his title's first defence.
In August, a 28-year-old Smith took Gary Buckland's belt with a knockout on the fifth round, and pay per head services all over the world were very impressed with the fighter's performance in that bout.
"I've been watching Stephen over the last period and his fight against Gary Buckland was hugely impressive, with a great knockout victory," said Hearn.
"Stephen will be boxing on the Carl Froch vs George Groves card on November 23. We have an obligation to fight Gary Sykes, which we are happy to do so and will be speaking to the board about.
"He's also rated No 9 in the WBC, No 11 in the WBA and No 11 in the WBO, so we have business to deal with and our aim is to get Stephen a world title shot in 2014.
And pay per head services believe that the boxer could very well clinch the title, and can't wait to see if this will happen.
"We believe the Sykes fight is a great one hopefully we can get that made for the Manchester Arena."
Pay per head services know that on December 7, Smith was set to fight alongside fellow title holders Liam and Paul and his brothers under his former promoter.
Contact us today and let us explain exactly how pay per head services work.
"I'm looking forward to pushing on with my career," he said. "If Sykes comes next it's one I'll really look forward to."
Smiths's fans all over the world and pay per head services are very well aware of the boxer's talent in the ring, and are confident that he will go very far in the sport, eventually clinching a world title.