Pay per Head: Wenger disappointed at Arsenal after mistakes in City match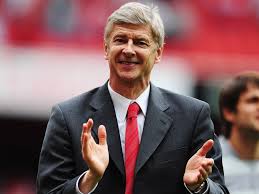 Arsene Wenger lamented a disappointing performance by Arsenal after being defeated 6-3 by Manchester City, and pay per head services saw a lot of mistakes made by the Gunners.
Pay per head services and fans following Arsenal were not very pleased to see that on Saturday, their hopes for a title were given a heavy blow as Manchester City beat the Premier League leaders in a very exciting match at the Etihad Stadium.
Theo Walcott scored a double for the Gunners and Per Mertesacker also scored for the visitors, but price per head services saw that City came out on top with goals by Sergio Aguero, Alvaro Negredo, David Silva, Yaya Toure and a Fernandinho double.
The Frenchman said that the Gunners didn't deserve anything from a game in which they were second best, and pay per head services expected a better performance.
"It hurts to lose like that, but we made too many mistakes in the middle of the park," Wenger said.
"Overall they deserved the win, we have to go home and recover, we made too many technical mistakes."
Pay per head services learned that Wenger – who in the first half lost defender Laurent Koscielny after a cut on his right knee – felt that fatigue could have played a role in Arsenal's performance after their efforts in midweek in the UEFA Champions League. On Wednesday, the Gunners lost at Napoli 2-0, but were still able to move to the knockout stages.
"It's always difficult to know," he added. "Our schedule was not ideal. Is that the only explanation? I am not sure.
"There is nothing worse in football than being tired and running after the score.
Contact us today and let us explain exactly how pay per head services work.
"We want to win. We are very sad because we lost a big game. We know a big season depends on winning big games."
Pay per head services would like to see the Gunners do a better job on the pitch, and hope that they make plenty of improvements in future matches.