Premier League betting: Sunday Previews and Predictions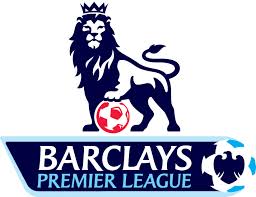 Sunday's Premier League betting lines are up and first up we see Southampton traveling to Chelsea, and as mentioned previously, Chelsea will be showing up with a bit of a grudge from exiting the Champions League.
The game starts at 9:30 am ET and current football odds have Chelsea -163, Southampton +488 and the draw at +300. Total goals are 2½ U -120.
Newcastle United takes on Everton at noon and Newcastle has been rather inconsistent as of late so Everton looks to end the dry spell of wins at Goodison (their fans haven't seen a winning match at home since December 15 against QPR).
Currently football odds on Everton to win are -127, Newcastle +400 and the draw +257
Premier League betting odds are available for the midday game of Tottenham and Manchester United. Louis van Gaal's players now have all of their concentration back after an exit from the FA Cup and their loss to Arsenal.
4th place Man U may not have the best record against the Spurs but Manchester will be happy to see Wayne Rooney back, helping in the Champions League aspirations.
Football odds are Manchester United -113, Tottenham +335, and the draw is +257, and the goal total is 2½ O -120.
Monday finishes off the Premier League betting lines with the match between Liverpool and Swansea City, tipping off at 4:00 pm ET.
Liverpool boss Brendan Rodgers has called Swansea chief Garry Monk "an outstanding manager" and expects his opponents to break the Premier League points record.
When asked about the record, Rodgers was confident, saying, "they'll beat that. They'll beat 47 points, no worries."
Liverpool has been on an amazing winning streak, taking 11 games. Monday's game though will be a challenge for the team and Rogers was pleased.
"The season we came up, we had a wonderful run. And when you consider that we never won an away game until the New Year. Our home record was terrific and our performances were of a high level."
Current football odds are Liverpool -105, Swansea City +310 and the draw +250, with the goal total at 2½ U -113.