The Bengals re-sign Devon Still to help pay for his daughter's cancer treatments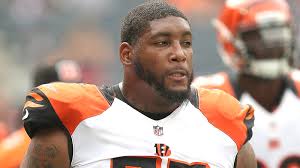 Fans of the Cincinnati Bengals and pay per head agents could not help but feel proud when they learned about what the team did by re-signing Devon Still.
NFL fans all over the world were amazed when they found out that the team made what could be their best move this season when they decided to re-sign Devon Still to the practice squad on Sunday to help the defensive tackle pay for the cancer treatments received by his 4-year-old daughter. The player was waived last Saturday by the Bengals.
Pay per head agents remember when in June, Still learned that his daughter, Leah, was diagnosed with stage-four cancer, and many fans – to not mention the NFL world in general – were very worried when they learned about this. The player was obviously not only focused on football since the diagnosis, as during the offseason he had to miss parts of minicamp and team activities so he could be next to his daughter – and he could understand why the Bengals decided to cut him from the team.
"I completely understand where the Bengals were coming from when they cut me because I couldn't give football 100 percent," Still said.
However, the player was very grateful when he received a call and was informed that the team decided to sign him to the practice squad. He would receive a weekly salary of $6,300 as well as health insurance, and many fans were very happy to learn about the team's willingness to help out the player in these very difficult times. He will continue playing for Cincinnati without doing all of the necessary travelling, which means that he doesn't have to be far away from Leah as she receives treatment.
"They could have washed their hands with me and said they didn't care about what I was going through off the field," Still said. "It's like a blessing in disguise for me."