2015 NBA Championship: Warriors in, Lakers out, Cavs hopeful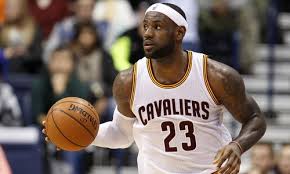 The Cleveland Cavaliers are hosting the Indiana Pacers Friday night and the Cavs are only a few games away from taking the NBA central division. With 12 games left, these final meetings are crucial for any team with 2015 NBA Championship hopes.
So far two teams have already punched their tickets to go the 2015 NBA Championship; the Atlanta Hawks and the Golden State Warriors. By winning 50 games or more, these teams have already proven they have what it takes to get to the finals.
A couple of teams have been ruled as 'eliminated from Playoffs contention'. In the Western Conference, the Los Angeles Lakers currently are at 17-49, with no possibility of making it to the 2015 NBA Championship. The Sacramento Kings are also out with 22-45 as well as the Minnesota Timberwolves with a 14-53 record.
Over in the Eastern Conference only two teams are eliminated; The New York Knicks had a tumultuous year and are currently at 14-53, while the Philadelphia 76ers have had one of their worst years and right now are at 16-52.
Friday's game between the Cavaliers and Pacers will help the Cavs to push forward to get into the 2015 NBA Championship, a little later, but still as impressive as the others.
And Cavs' superstar Lebron James believes his team is.
We can win a championship with this roster," James said after in February. "Obviously, health is a huge thing. The team that's healthy at the right time, clicking at the right time can make a huge push. I believe we can make a push to win one. Does it guarantee that? Of course not. You've still got to go out and play, but we have the roster that can challenge any team out there."
"I haven't thought about anything else."
Will the Pacers have much fight to them knowing they have nary a chance at making the 2015 NBA Championship?