Braylon Edwards believes that Mark Sanchez was 'babied' by the Jets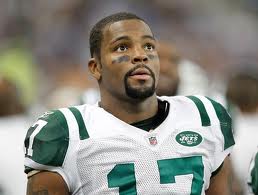 Mark Sanchez's fans know that on Monday night, a new phase will start for the famous QB when he makes his start for the Eagles for the first time. However, sportsbook software services know that he will not be able to escape some things about his past as a player.
When Braylon Edwards – former teammate – spoke about the player's tough stay with the team, he said on Friday that the veteran QB was babied during the time that he spent with the Jets.
"I believe early on his career, when he was with the Jets, they babied him," said the player.
In 2009 and 2010, Edwards was one of the QB's top targets. Sanchez, who in 2009 was drafted as the fifth overall player, was a starter for the team from Day 1.
"You have to remember, Mark was 20 years old when he was drafted — he was a kid," said the former WR about Sanchez. "They babied him and never really allowed him to man up in the NFL, which is a league full of men."
In 2012, Edwards was also critical on the way that the Jets handled the player, when he released a message on Twitter, saying that they were "idiots", and claiming that it wasn't fair for them to blame the player for their problems then.
A week after that, the Jets made a move that was quite strange, as Edwards was claimed by the team on waivers. Sportsbook software services saw that the player was apologetic.
The interceptions made by Sanchez continued to grow, and in 2012 the player ended up being benched, something that put an end to the time that he spent with the team. He didn't play on the season of 2013 due to an injury to the shoulder, and last March he was let go.
Sanchez signed for a year with Philadelphia, took the place of a banged up Nick Foles, and will make his debut as a starter against Carolina.
"We had a good team that allowed him to not grow up, if you will," said Edwards, in referral to the seasons of 2009 and 2010. "When they took away the pieces, that's when you saw the decline of Mark Sanchez.
"Flash forward, I think those circumstances of his last three years with the Jets really allowed him to take hardship, take scares, and learn from them."