McCarthy believes that Rodgers will be fine against the Bears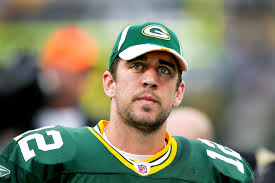 On Sunday night, when Packers QB Aaron Rodgers left New Orleans' Superdome after his team were beaten 44-23 by the Saints, the player had doubts on just how severe the injury suffered on his hamstring was, and didn't know if it was serious enough for him to have to go to Lambeau Field every day to get treatments and cancel the plans that he had for the team's week off. Live betting fans were relieved to learn that this might not be the case at all.
"We'll see," the player said then.
And sources reported that it apparently isn't serious enough.
Green Bay coach Mike McCarthy doesn't believe that Rodgers will have any more problems with the injury when the Packers face the Bears on November 9.
"So far, so good I would say is how we're looking at it," said McCarthy on Monday.
Rodgers didn't pull out after he suffered the injury in the game's third quarter, but he did have limited mobility. The QB was put on the shotgun formation by the coach mostly to reduce all of the movement that he had to do. He finally left the game due to nature of the team's big loss, and because of the injury that he suffered.
However, the player was still able to throw for 418 yards, which proved to be his career's second-highest total.
"Our medical policy [for remaining in Green Bay during the bye] is really based off of evaluation, finishing the game," said McCarthy.
"So they're very confident where Aaron is today."
Green Bay, who are currently 5-3, have several very important players who are taking care of injuries as the team moves into their bye week. Before the QB suffered the injury on Sunday, the Packers ended up losing RG T.J. Lang due to a sprained ankle, and the team also ended up losing the services of three defensive starters. DE Datone Jones (ankle) CB Sam Shields (knee), and safety Morgan Burnett (calf) were out of the game, to the concern of many fans.
"This is a great time for a bye for Aaron and T.J. and Morgan and Sam," said the coach. "So it will be good for us to get healthy."
Green Bay's Live betting fans were able to breathe a big sigh of relief when they learned that his injury appears to not be a serious as was initially feared, but they're still on the lookout. however, many are very optimistic, and believe that they'll see him take on the on the Bears in full health.