McCarthy said that the Packers were not avoiding Sherman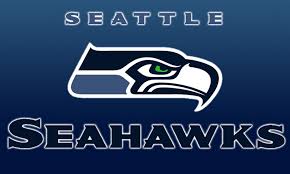 Richard Sherman – the Seattle Seahawks' world famous cornerback who's a hit with local bookies – wasn't challenged a single time by the Green Bay Packers and Aaron Rodgers when their team were beaten 36 -16 on Thursday.
Packers coach Mike McCarthy said on Friday that Rodgers was not trying to avoid one of the best cover players in the NFL, and many fans were wondering about what happened on the field that day.
Instead, the coach and his staff were looking to see if Sherman could move away from his comfort area – located on the field's right side – when he decided to use the services of receiver Jordy Nelson on the formation's left side.
But local bookies saw that Sherman didn't go anywhere, and sources reported that as a result, Rodgers didn't attempt to make a pass to a player that was outside on the right side – the area that the cornerback was guarding.
"I don't think you ever make a conscious decision not to throw to one side of the field," the coach said.
"Frankly, it was more of a decision to put Jordy on the left and see if he would come over and play him. They played their defense and obviously they did a heck of a job. I'm sure they feel good about where they are today."
Even though Nelson had nine catches, the player only had a total of 83 yards.
"Obviously we liked the matchup on the other side, and if they wanted to bring [Sherman] over we were going to put him in an uncomfortable spot," said Nelson. "They stayed with their defense, which I was expecting the whole time. We made some plays. I think if we hit the touchdown between Aaron and I early in the game, it's a different story."
Although he was able to finish 23 out of 33 passes, the player could only throw for 189 yards. Since 2010, this happened to be third occasion that Rodgers was held for less than 200 yards in a finished game.
"I don't know if we shut [the Packers] down; they scored 16 points," Sherman said. "[Rodgers] threw for 180, and we don't like to give up those kind of numbers. They made it downfield a little bit."