Nebraska's Gregory suffered a knee injury and is 'doubtful' against McNeese State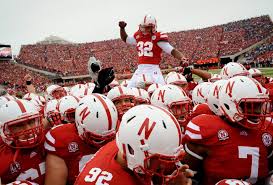 Nebraska head coach Bo Pelini said that Randy Gregory will most likely not be able to play in the Husker's game against FCS McNeese State on Week 2 after the player suffered a minor injury to the knee when his team beat Florida Atlantic 55-7, and local bookies believe that many fans must be knocking on wood, hoping to see the junior defensive end recover as soon as possible.
Sources reported that the coach said that a past injury on the defensive end's left knee "flared up," which resulted in the player receiving a minor procedure on Sunday morning on his knee, and many fans know very well how problematic a knee injury can prove to be. The coach said that he was "doubtful" for the Huskers' game against McNeese State, but also said that the player's return to action would be "probable" when they face Fresno State.
"We're not looking to rush him back right now," the coach said.
Nebraska should be fine when they take on the Cowboys (even though last season McNeese State went 10-2 before the FCS playoffs, when they lost), so letting Gregory sit out probably won't do much harm at all to the team.
And even if they do struggle, Nebraska's fans know that the player's health comes first. After Gregory's incredible season as a sophomore, where he had 9½ sacks and was at the top of the Big Ten, the player is the Huskers' biggest weapon in defense by a long shot, and this is just another reason why it's very important to see him as healthy as possible.
Many local bookies believe that with Fresno having plenty of problems in Week 1 when they took on Southern California, it's possible that the player will not be seen on the field until September 20, when Miami goes to Memorial Stadium. However, many fans know that knee injuries are nothing to be taken lightly at all, so it's safe to think that Husker fans will most likely breathe a big sigh of relief when Gregory returns to action.