Price per Head: Allardyce felt relieved after beating Fulham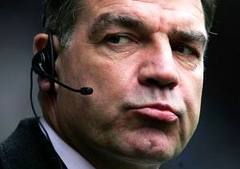 Price per head services found out that Sam Allardyce, West Ham manager, was relieved to see his side defeat Fulham 3-0 in a relegation "six-pointer" on Saturday at Upton Park.
West Ham dominated much of the match and price per head services saw that they created several opportunities in the first half without scoring, before Mohamed Diame gave the team the lead two minutes into the second period.
Fulham improved slightly following the break, but pay per head services were impressed to see that substitutes Carlton Cole and Joe Cole wrapped up the victory for West Ham with late goals.
Both sides entered the match on 10 points and very much mixed up in the struggle at the bottom of the Premier League table, and Allardyce believes that the win will be a big boost for the squad.
"It was a big win for us," he said. "The pressure is always on when you don't get results and slide towards the bottom three.
"When you come up against your nearest rivals in the table, with both sides on 10 points, it is a six-pointer so putting three points between us and Fulham is obviously a very healthy situation for us.
"I always believed if we created chances we would score goals and we did that today."
Price per head services saw that Martin Jol, Fulham manager, came under pressure after his side's drop, and the loss is only likely to see that rise, but Allardyce sympathises with Jol.
"You can't not feel for each other when things aren't going your way," he added. "It's a lonely job when you're trying to find a solution to poor results.
"It's one where people don't really understand what you're going through because they have not experienced it.
Contact us today and let us explain exactly price per head services work.
"The people you interact with on a regular basis have to help you because you're in a position where you take all the heat. That's the job. If it's going bad it is your responsibility."