Price per Head: Burns glad to be the underdog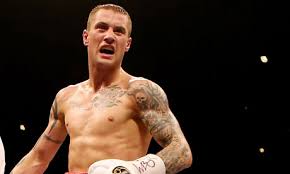 Ricky Burns is glad to be an underdog again when he takes on Terence Crawford in his world title defence, in a fight that is eagerly anticipated by price per head services.
Burns, a two-weight world champion, was not beaten in seven years, but bookies and pay per head services still tip Crawford to take away his WBO lightweight title on Saturday.
The Scotsman admits that in his last fight he was far from his best, in a controversial draw with Raymundo Beltran, which saw Burns on the floor in the eighth round with a broken jaw.
But price per head services saw that in the past he was able to prove doubters wrong with victories over Roman Martinez and Michael Katsidis, and the Coatbridge fighter plans to shock Crawford in Glasgow in front of a packed Scottish Exhibition Centre.
"I've been made out to be the underdog in some of those other big fights as well. It's just taken more pressure off me," he told Sky Sports.
"Obviously fighting at home in front of 10,000 fans, that's big enough as it is.
"I always try and put that in the back of my mind. I know things are going well in the gym so I'm just hoping to go out there and put on a good performance because I'm due one, especially after the last couple of fights."
Pay per head services found out that his jaw healed well since the fight with Beltran, and Burns insists that after the clash no lingering mental scars remain.
As he got ready for Crawford, the 30-year-old even urged his sparring partners to pump up the pressure.
"It's in the back of my mind now, especially the first week of sparring," said Burns.
"I was saying to my sparring partners, no messing about. If it's going to happen again, I would rather it happens in the gym rather than in a fight.
"It seems to be holding up until now, so fingers crossed it holds up."
Contact us today and let us explain exactly how price per head services work.
Price per head services know that Crawford didn't yet suffer a defeat in 22 fights, and the Omaha fighter was hailed as the division's hottest talent.