Price per Head: Burns ordered to defend title against Crawford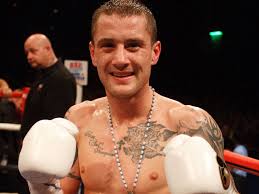 Ricky Burns was ordered to fight mandatory challenger Terence Crawford and defend his WBO lightweight crown, and price per head services would certainly not mind seeing these fighters face each other.
The 30-year-old hoped to face Raymundo Beltran in a rematch after their first encounter in Glasgow in September came to an end with a draw that price per head services found to be very controversial.
Price per head services saw that the fighter suffered a broken jaw in the second round, and he felt that the honourable thing to do was to hand the Mexican a rematch.
But the WBO told Eddie Hearn, Burns' promoter, that he has until December 8 to negotiate a defence with an unbeaten Crawford, and price per head services can't wait to see what will ultimately happen.
"We received a letter from the WBO on Friday to the effect that we must begin negotiations with Crawford's people, adding that we should get back to them within 30 days stating where we are at," Hearn told the Scotsman.
"But it's quite a complex situation. Top Rank represents both Beltran and Crawford and we made an offer which Beltran's team was happy with but Top Rank was not."
"In the meantime, I have asked the WBO for a voluntary defence against Beltran in February. I am also in talks with Miguel Vazquez and Ricahr Abril regarding a unification bout that would supersede a mandatory defence so there are lots going on.
"If it has to be Crawford then we will fight him," added Hearn. "But the fight everyone wants to see is Beltran and it is the right fight for boxing after what happened last time."
"But whatever happens, Ricky will be fighting in February, either in a voluntary defence, a unification bout or against Crawford."
Contact us today and let us explain exactly how price per head services work.
Price per head services found out that Burns already returned to training, and the fighter expected to continue sparring in December after surgery to have a titanium plate inserted inside his jaw.