Price per Head: Devon Alexander wants to make a statement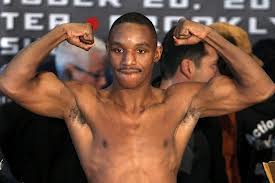 Price per head services can't wait for Saturday night to arrive, as Devon Alexander will look to make a statement when he faces Shawn Porter, making the latest defence of his IBF welterweight title.
It is the American's second low-key defence after he defeated London's Lee Purdy in a six-round stoppage in May, when Purdy took the place of an injured Kell Brook, and pay per head services remember very well when this took place.
Alexander was holding talks with Amir Khan to fight on Saturday, but price per head services saw that when that fell through, Porter's name came out on top.
The boxers have a history, and there was no love lost in the build-up to the fight, but Alexander will be the big favourite with price per head services to come away with an unblemished undefeated record.
But price per head services know that after a quiet year that also saw him suffer from injury, the Missouri boxer is very aware that he has to make a statement.
"This time, I'm putting myself in Porter's shoes, I know what its like to get excited for a world title match," he said. "His skills are limited and I'm going to come to fight.
"I feel good fighting here [in Brooklyn]. It is my second time and it definitely feels like home. They're definitely bringing boxing back to Brooklyn.
"You can expect me to win and be explosive. I'm going to be smart and get the win. I know Shawn is hungry. I was in that position and now I'm in this position. "I'm already there and I'm not losing to anybody."
Price per head services following Alexander hope that in 2014, victory for the fighter will lead to much bigger things – with Brook still being his mandatory challenger.
"After this fight we can expect bigger and better things," he added. "I'll be a major player at 147. Whoever steps up to the plate next I'll fight them too.
Contact us today and let us explain exactly how price per head services work.
"Whichever fight is available after this, that's the one I'm taking."