Price per Head: Djukic believes that his squad will stay focused despite Rami's ban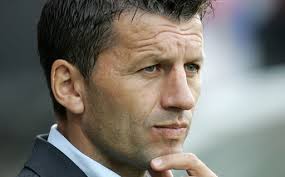 Valencia manager Miroslav Djukic and price per head services following the team believe that despite key defender Adil Rami's club ban, his squad will stay focused.
Rami, France international who is very well known with price per head services, was suspended without pay in the week for questioning Djukic's leadership skills and for criticising his team-mates.
Pay per head services saw that the Serbian came under plenty of scrutiny as Valencia lost four of their season's opening five games, including a 3-0 home embarrassment in the UEFA Europa League to Swansea City, but four straight victories since that loss eased the pressure.
And the manager is not paying attention to the latest controversy at the Estadio Mestalla, as he insisted that club officials will be the ones who will deal with the issue.
"It is a club issue," he said. "I will do whatever the club tell me.
"Rami is a Valencia player. I will accept whatever the club's decision is going be without problem."
Djukic and price per head services hope to see a fifth consecutive win when his side go on Sunday to Athletic Bilbao, managed by Ernesto Valverde, his predecessor at Valencia.
Price per head services saw that even though he went up against the man he replaced, Djukic rubbished any rivalry taking place between the pair and is only focused on maintaining Valencia's good form.
He added: "I think the match doesn't exist between us (Valverde and Djukic). It exists between Valencia and Athletic Bilbao, two big teams with big ambitions and we will go there to try to win.
"We know we face a difficult match in a difficult stadium but we want to keep going with our good results.
"All the matches test us and our situation and are difficult.
Contact us today and let us explain exactly how price per head services work.
"Bilbao are a direct rival. We are going there with the chance of showing we are a team who wants to be in Champions League."