Price per Head: Rafael insists that he will not move to Corinthians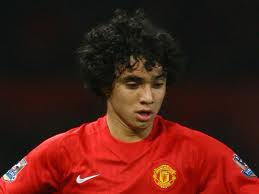 Price per head services learned that Rafael da Silva, Manchester United full-back, said that he won't move to Brazilian side Corinthians.
This term, the 23-year-old was not frequently featuring for the Premier League champions after a hamstring injury that concerned many fans and price per head services.
There was speculation that the Brazil international could go back to his homeland so he could regularly feature before next year's FIFA World Cup in Brazil, but Rafael insisted that such rumours do not hold any truth, and many fans were very relieved.
"A lot of people texted me asking about that (Corinthians rumour)," he told Perform.
"I haven't heard anything about that and my agent made it very clear that I am not considering a move.
"Especially after last season there is no reason whatsoever for me to leave.
"Maybe because I was injured and not playing some people may have thought that. Or maybe because we have a new manager.
"But for me it is business as usual. It's not time to come back to Brazil."
Price per head services saw that United did not make a very good start to the season at all in the Premier League, as they lost to Liverpool, Manchester City and West Brom.
But Rafael backed new manager David Moyes to turn the club's fortunes around, and many fans following United and pay per head services would really like to see things change for the squad.
"Obviously Manchester United is always expected to be the champion," he continued.
"It will be very hard for Moyes because it's just the beginning of his work.
"I think that he is learning a lot as well, things that he didn't do at Everton.
Contact us today and let us explain exactly how price per head services work.
"So I think it is tough, but he will be well adapted very soon."
Price per head services will continue to follow developments on Rafael, and would like to see what the future has in store for the player.