Price per Head Sportsbook: Fired TSA Workers Lead to a Closer Look at the Law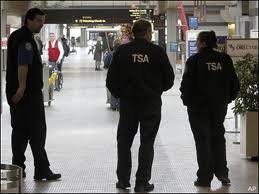 In light of recent firings at Pittsburgh International Airport, price per head sportsbooks would like to see if an office pool involving dozens of TSA employees warrants such action.
According to KDKA News: "Sources confirm TSA employees on the job set up an office betting pool of sorts, employees betting year-round on all of the big sporting events, the Super Bowl, NCAA Final Four, the World Series, the Stanley Cup and more. The TSA says no-one made big money, and there will be no criminal charges filed. However, sources confirm the employees recommended for termination did "make a little money off of the top."
"TSA sources confirm none of the betting affected any of the security at the airport.
Five employees have been terminated, forty-seven suspended and ten more were given written reprimands."
The TSA released this statement: "TSA holds all of its employees to the highest standards of conduct and accountability. The agency has taken the appropriate and necessary steps to discipline those involved to include employment terminations, suspensions or letters of reprimand."
It would be interesting to have a copy of TSA policies regarding employee office pools, because this pay per head writer doesn't believe it is referred to.
Pennsylvania has been considering certain legalized small scale sports pools, however in February of last year, the state of Pennsylvania passed Act 2 of 2012 which was signed into law by the Governor and made widespread changes to only the 'Local Option Small Games of Chance Act.'
On October 25th, 2012, Act 184 was signed into law which made additional changes. It amended some of the changes in Act 2 and approved an additional "small game of chance."
Still, no reference to office pools.
State of Arizona has this to say on the matter:'So long as no one takes a cut, everyone that plays on equal terms, all money collected is distributed at the end, and everyone that plays is over 21, office pools fall under the Social Gambling exception to Arizona's gambling law.'
Click here to learn more about price per head sportsbook.
That sounds reasonable. There is a Social Gambling provision in many states with minor differences. In fact every state has a clear yes or no policy, except Pennsylvania.
Maybe that states law makers and representatives should get started before the upcoming NCAA basketball season, so no other employees lose their jobs for participating in a rather innocent pool.