Price per Head Sportsbooks: Fury doubts that Haye really wants to fight him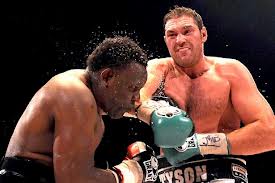 Tyson Fury is doubtful that David Haye wants to fight him, or if he ever will after their originally-scheduled clash was cancelled, and price per head sportbooks wonder if his words prove to be true.
Price per head sportsbooks were disappointed to see that Fury was set to face Haye on Saturday, but the former WBA heavyweight champion didn't fight after suffering a cut above his eye while sparring.
Pay per head services learned that a new date – February 8 – was set up for the clash, but the Manchester fighter wants compensation if Haye does not show up for a second time. Price per head sportsbooks are now just waiting to see what will happen.
He said: "Is David Haye going to stick to his guns and take the fight again or is he going to take another fight in the meanwhile, fight a Klitschko or Povetkin. Is he really going to take this fight?
"If we do go and do this fight again – it's been set but there's no contracts signed – I want him to sign in the contract that if he pulls out he pays for all of my training camp and that has to be guaranteed.
"I'm not going through all this torture again, weeks and weeks and weeks of training and being away from my family for months on end, for it to get to the fight week and him to pull out.
"I would have fought with two cut eyes, I would have fought with a broken leg. There was nothing that was going to stop me from fighting. I had injuries before that fight, you can't go through a 15-week training camp and not expect to get an injury. But I didn't mention them, it's not in my mentality to do that.
"We are messing with an excuse maker and somebody who doesn't really want this fight in my opinion, so I am not going to hold my breath for him taking this fight.
Contact us today and let us explain exactly how pay per head sportsbooks work.
"I'm not going to stake my life on him getting in the ring on February 8. What's to say he's not going to get another cut or hurt his shoulder or arm or elbow, chip his tooth or hurt his ear."