Price per Head: Titans' Battle surprised to get a fine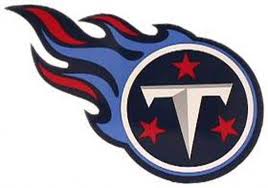 Price per head services found out that on Friday, Tennessee Titans running back Jackie Battle turned into the first player in the NFL to be given a fine under a new rule that aims to end collisions when a player hits with his helmet's crown.
The play that prompted this was a hit he gave to Houston safety Danieal Manning when the Titans were defeated by the Texans in overtime, and price per head services could see that the hit was nothing to take lightly. The fine's amount was not known.
"It completely surprised me," Battle told The Midday 180 in Nashville. "I'm a power back. I've been running like this my whole career. So yeah, it completely caught me off guard. Total surprise."
The player will work as Tennessee's No. 2 running back behind Chris Johnson for the second consecutive week. Shonn Greene is nursing a knee scope and might be out for another week, and pay per head services following the team hope that he recovers quickly.
"I'm definitely not going to change the way I play the game," Battle said. "I don't intentionally try to hurt anybody. I'm still going to run the ball strong, physical, the way I've done my whole career. … If I wouldn't have gotten as low as he did, he would have potentially hit me in the knees coming full speed. So in a way, I'm kind of protecting myself. It's either me or him.
"If he gets down low, I've got to get down as low as the defender. That's kind of what happened. I think potentially guys are going to stop wanting to hit up high and you're going to see guys just take people's knees out. And you're going to see a bunch of ACLs, MCLs, PCLs, a bunch of knee injuries."
Contact us today and let us explain exactly how price per head services work.
Two other Tennessee players were given fines in the Houston game. Price per head services learned that center Rob Turner was slapped with a $10,000 fine for a peel-back block on J.J. Watt, and safety Bernard Pollard was given a $42,000 fine for a hit on receiver Andre Johnson.