Sports Software: Giants vs. Cowboys game analysis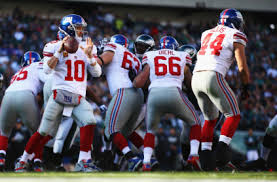 The Giants must have a great time when they go to Texas, as they're 4-1 both SU and ATS in the team's last five games at the AT&T Stadium. Sports software services believe that the Giants and QB Eli Manning will most likely do everything they can on Sunday when they face the Cowboys, who are the leaders of the NFC East.
The betting line opened up with the Cowboys being the favorites by five points, and earlier during the week, many sportsbooks put the total at 48.
On Sunday, the Eagles took out the Giants 0-27 in their game at Philadelphia, but they were able to win and cover three consecutive games before that happened. The Giants' season opened up with the team scoring a 28-point total when they lost to the Lions and the Cardinals – then they were able to score 30 when they took on the Texans, 45 against the Redskins, and 30 again when they faced the Falcons –all of them obviously wins. However, last time around, things did not go as planned for the Giants.
The Giants are not impressive at all with the numbers, as in total defense they 're ranked 22nd, and in total offense they're at 24th place. In the game against Dallas, the focus will be on Andre Williams and Rashad Jennings' running game, and on their ability to stop the Cowboys' DeMarco Murray.
Many fans currently believe that the Cowboys are the best team in the league. Dallas was able to win five consecutive games as they went 4-1 ATS, and just took out the mighty Seahawks at CenturyLink Field, which is supposed to be one of the most difficult venues to play in the NFL. Last Sunday, the Cowboys spotted the Seahawks the first 10 points of the game, and then took out Seattle 30-23 as the underdogs by 10 points.
Sports software services saw that Dallas, who were being led by Murray on 29 carries by 115 yards, were able to outrush the Seahawks 162-80, and they won possession time by a margin of 38-22. The Cowboys could have another advantage, since Giants WR Victor Cruz is out for the rest of the season, as on Sunday night the player suffered an injury to the knee.