How many times will Rivers throw the ball in Sherman's direction?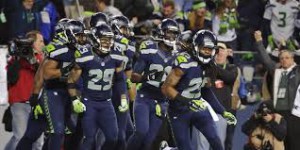 The Seahawks' very own Richard Sherman was surprised when he learned that now football betting fans can make a wager on the number of times that Chargers QB Philip Rivers will throw the ball in his direction.
"Really, you can do that?" the cornerback asked. "Is that legal?"
Green Bay did not throw a single pass in Sherman's direction when the Seahawks beat the Packers last Thursday 36-16, in a match that many fans are not ready to forget.
And to answer the player's question, it happened in Las Vegas, as one of their websites – Bovada – put out an over/under line on how many times Sherman will be tested by Rivers, and it happens to be three times, which many fans see as reasonable.
The Seahawks' star cornerback would like to see the over win. The player is still not very happy at all after he was avoided last week by Packers QB Aaron Rodgers in Seattle's 36-16 win over Green Bay. Rodgers didn't throw the ball once in Sherman's way.
Then Sherman was asked if he believes that the ball wasn't thrown in his direction due to respect.
"It's still taking me a while to understand that," the player said. "You want to be part of the game and make your plays to help your team win. If that means not doing anything, then that's what I have to do.
"I'm flattered, but it doesn't make much sense to me. As a ballplayer, if you don't get the ball, you don't have as much impact. I need the ball."
The player said that he's trying to move past this issue, and the player's fans hope that he does.
"It's in the past now," he said. "We're just preparing for San Diego. Within the scheme of the defense, my opportunities will come. There are many methods to my madness. I just have to dig in a little bit."
Perhead fans can see how much Sherman is influencing the world of the NFL, and would really like to see if any other lines will be up for the player.