Bernard Hopkins says that Froch is a 'coward' for not wanting to fight him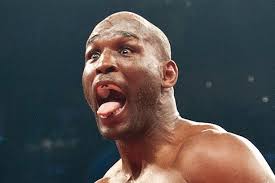 Bernard Hopkins said that Carl Froch is a "coward" and asked the fighter to choose where he wants to face him in a potential clash for a world title. Now live betting services would like to see if a fight will actually taking place – especially after what the American had to say, as maybe he hit a nerve with Froch.
Hopkins verbally attacked 'The Cobra' after the champion of the WBA super-middleweights said that he wasn't willing to put his reputation in the ring at risk by taking on the 50-year-old American.
An injury to the elbow saw Froch cancel the plans that he had to face Julio Chavez Jr in Las Vegas, and he said that it would be a 'lose-lose situation' if he faces Hopkins instead, something that didn't go down very well with the American or his fans.
"You should put all the pressure on that coward that calls himself one of the greatest European fighters of all time," said Hopkins.
"That is not true, that's an insult to Joe Calzaghe, and let me tell you something – that's an insult to any great fighter that has come out of the UK from the past and the present.
"To hear a guy make excuses for a legitimate force that he knows he will lose against and possibly lose his career, like many other fighters did when they stepped in the ring with 'The Alien'."
'The Cobra' said that he was willing to have a clash in Las Vegas expressed a desire to fight in Las Vegas as well as in Nottingham before he hangs up his gloves, and the American is more than willing to face him in either of those places, rubbishing doubts regarding how willing he is to take on the champion in the UK.
He said: "If he wants to fight before he retires as he was quoted: 'I want to fight in Vegas'.
"Well, I haven't fought in Vegas in multiple years. We can do it in Vegas, let's get our people together and talk. Or we can fight in the UK. He thought that was going to be something that was going to be a snag.
"Where a square ring is at, is my home. I've been all over fighting. I've never ducked where I fight."
Boxing fans can see that Froch is seriously being pushed for a fight against Hopkins, and they wonder what will ultimately happen between these two. 'The Cobra' does have a reputation which live betting services are well aware of, but now they wonder what will be better – to actually face the American or to simply let it go. Perhaps the former is the better option.