TCU could have an edge over Kansas State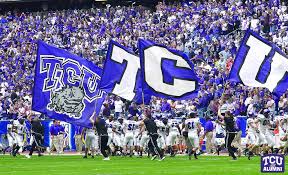 On Saturday, two of the best teams that the Big 12 currently has will lock horns when Kansas State faces TCU on the road at Amon G. Carter Stadium, in a game that many fans and live betting services can't wait to see.
The Horned Frogs were beaten by the Wildcats the last two times that the faced each other. Kansas State won five games in a row and covered in their last six meetings since the beginning of the season.
The betting line opened with TCU being the favorites by six points.
In the last few years, the Wildcats did a great job as the road dogs, as they went 13-1 ATS in the last 14 times that they played away games. Kansas State are also 17-4 ATS in their last 21 games that they played on the road against opponents in the Big 12.
Kansas State, with Bill Snyder as coach, continue to have a chance of making it straight to the four-team playoffs, but as TCU has a higher ranking , this game must be won, and all that the Wildcats are able to do right now is to continue winning games, hoping that everything eventually comes together.
Perhaps it wasn't a nice win for TCU last week on the road, but at this point in the college football season, beating the West Virginia Mountaineers 31-30 was crucial. The Horned Frogs were not able to cover when they took on the Mountaineers as the favorites on the road by 3.5 points. But after they started 7-0 ATS, it proved to be the first time this year that the team wasn't able to cover.
TCU covered in the only game this season that they lost, as they stayed within a TD of Baylor in a 61-58 loss to the Bears. Even though TCU ended up losing their last two games against Kansas State, last year they had a very close meeting. TCU ended up losing 33-31 on a field goal by Kansas State with only three seconds remaining in the game, but were still able to cover as the road dogs with 12 points.
In this upcoming game, many experts and live betting services can see that considering how TCU was doing, they could an edge against Kansas State, even though the Wildcats are no easy opponents on the road. Still, they believe that the Horned Frogs will the ones to cover and win this meeting – especially since they'll be playing at home.
More College Football News:
The Big Ten reprimands Maryland coach Edsall, suspends WR Digg
Nebraska's Ameer Abdullah out with an injured knee