Carolina Panthers vs. New Orleans Saints Week 14 Game Preview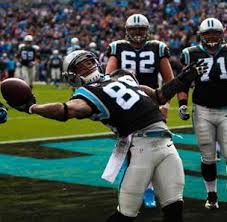 This season, the Saints are 5-7 both SU and ATS, and the team is currently tied for the NFC South's lead. The Panthers were not able to win for a while, but internet bookmakers know that they still aren't out of the race in the division. New Orleans and Carolina put an end to their season series at the Superdome on Sunday.
The betting line opened with the Saints as the favorites by nine points, and 49 was the total.
Carolina were not able to win a game since early in October, and this season they're 6-6 ATS.
This season, the Panthers were only able to clinch three wins, but covered against teams like the Bengals – which is in the AFC North's top position – the Seahawks, and the Falcons, which in the NFC South is tied for first place.
Carolina just suffered a 31-13 loss to the Vikings, but were able to outrush them 178-92, outgain them 348-210, and win possession time by a margin of 36-24. But they also had two blocked punts and were returned for TD's, something that is not very common at all in the sport.
Last week, New Orleans sprung back to life in Pittsburgh when they beat the Steelers 35-32. The Saints lost three consecutive meetings both SU and ATS – and they were all home losses. However, the world of the NFL can be very odd and unpredictable, with teams losing three straight road games and beating contenders for the playoffs.
New Orleans were able to build a lead of 35-16 before two TD's were scored by Pittsburgh in the game's final three minutes, making for a less disastrous score. The Saints were able to outrush Pittsburgh 143-103, thanks to RB Mark Ingram bouncing back from an effort of 27 yards when the team was beaten by the Bengals two weeks back, to rush for 122 yards, and 5 TD passes were thrown by Drew Brees.
The Saints were just able to beat the Panthers 28-10 in October, outgained the team by 150 yards, and were able to cover as the favorites by a field goal.
The Panthers, who were struggling throughout the season when it came to running the ball, were actually able to outrush the four last teams that they faced. Internet bookmakers saw that the Saints, after clinching a very big win against the Steelers, could be disappointed. Internet bookmakers believe that it could wise to go for the Panthers in this meeting.
More NFL News:
Rams players won't be disciplined for "hands up, don't shoot" sign
Bears safety Chris Conte suffered an injury to his left eye
Clowney set to visit Dr. Andrews for a second opinion